This post is by Carousal
Jamie suggested that a rose bush as a lasting tribute to Jay but unfortunately it wasn't possible for Jay's family to take it, so I have bought one which is planted in a container in my garden and will post a picture every year on PS
Ideally maybe I should have ordered a white rose as they were Jay's favourites but this was the only rose I could find that was named after a poem, The Lark Ascending and a famous pastoral piece of music with the same name because I know Jay also loved the English countryside, so hopefully it will be equally appropriate as a dedication to our dear friend.
I had to order especially 'The Lark Ascending' as it is a new rose this year and in very short supply so I have delayed telling you until I was sure that it had arrived. At last it has a few blooms (We have had a cold June over here)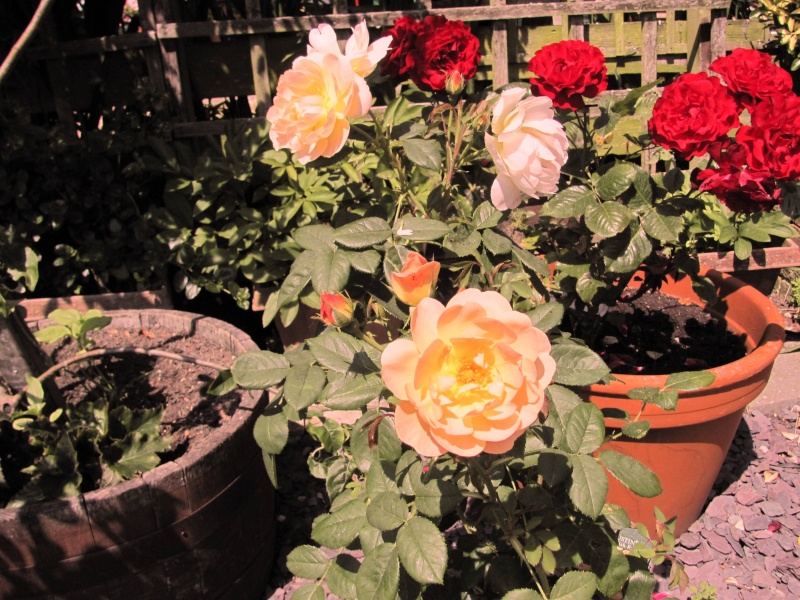 I also intend to have a small plaque made and placed in front of the rose with a few lines from the poem but I hit a snag because I couldn't find the any lines that seemed appropriate and as it can be viewed on the web maybe I should have to acknowledge the copyright. Then I remembered an old poem I wrote on the Skylark and the last two stanzas seemed to fit the bill. So if no one objects I'll settle for that.
Skylark

Soar little one
On brave wings
Of liquid melody
Higher, higher
~
Beyond the clouds
To reach the ear of God
Who bends his head
and smiles at beauty

I know classical music is not everyone's cup of tea but please listen for just two minutes until when the violin plays alone and I guarantee you will hear the skylark sing. I can't think that you will not be moved.
Regards everyone Cari.

Please reply to 2 poems for each original piece that you post. Taking time to read others' work and leave them comments encourages them to do the same, keeping the forums active & interactive.